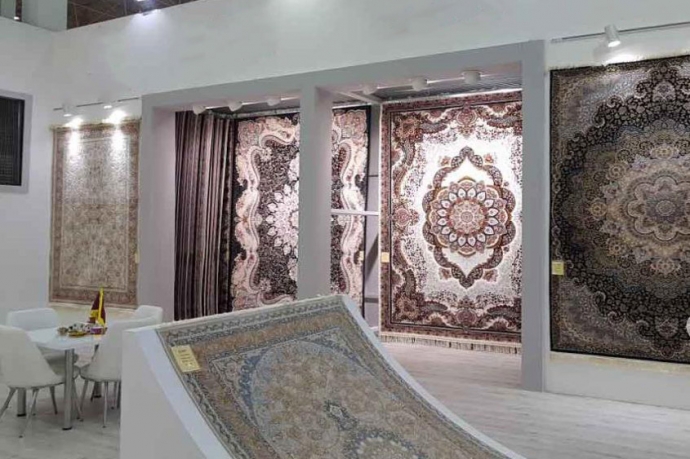 Domotex Carpet Exhibition 2023 Takes place in Antalya instead of Gaziantep
Antalya, a city located on the Mediterranean coast of Turkey, is set to host the Domotex Carpet Exhibition in 2023. This event is one of the most significant exhibitions in the carpet industry and will bring together manufacturers, designers, and buyers from across the globe.
Position of Toos Carpet in the Exhibition is Salon 3 Stand B102. We warmly invite to to visit our stand and follow our latest products in the exhibition.
The exhibition is expected to showcase the latest trends and innovations in the carpet industry, with a focus on sustainable and eco-friendly materials. The event will provide an opportunity for manufacturers to showcase their products and services to potential buyers, while also allowing visitors to explore new ideas and designs.
The Domotex Carpet Exhibition 2023 will feature a range of exhibits, including handmade carpets, machine-made carpets, and carpet tiles. Visitors will be able to see firsthand the intricate designs and patterns that are created by skilled craftsmen using traditional techniques, as well as the latest technology used in machine-made carpets.
One of the highlights of the exhibition will be the "Innovation Park," where visitors can see the latest developments in carpet technology. This includes new materials, such as recycled fibers and natural dyes, as well as innovative manufacturing processes that reduce waste and energy consumption.
Another exciting aspect of the exhibition is the "Designers' Corner," which will showcase the work of emerging designers from around the world. This section of the exhibition will provide a platform for young designers to showcase their creativity and innovation and connect with potential buyers.
The Domotex Carpet Exhibition 2023 will also include a series of seminars and workshops on various topics related to the carpet industry. These sessions will provide valuable insights into the latest trends and developments in the industry, as well as practical advice on how to improve production processes and increase sustainability.
Overall, the Domotex Carpet Exhibition 2023 promises to be an exciting event for anyone interested in carpets and flooring. With its focus on innovation, sustainability, and creativity, the exhibition will provide a platform for manufacturers, designers, and buyers to connect and collaborate, driving the industry forward into the future.
For reading about CFE Carpet and flooring Exhibition taking place in Istanbul in December, click here