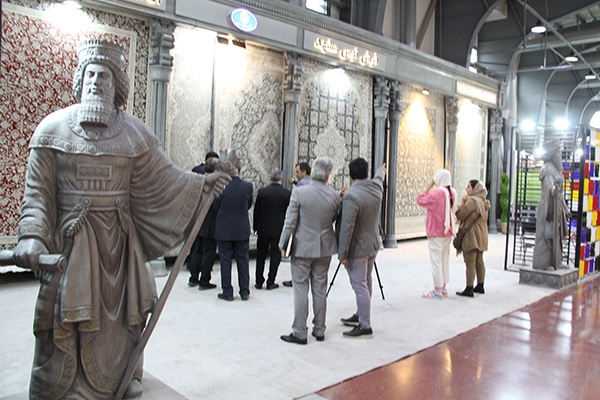 DOMOTEX 2024: The Ultimate Flooring Exhibition in Hannover, Germany
Introduction:
DOMOTEX, the world's leading trade fair for carpets and floor coverings, is set to return to Hannover, Germany in 2024. As a global platform for flooring professionals, this exhibition offers an unparalleled opportunity to explore the latest trends, innovations, and technologies in the flooring industry. In this article, we will delve into the details of DOMOTEX 2024, including its schedule, location, benefits, and why it is a must-visit event for industry professionals and enthusiasts alike.
When and Where:
DOMOTEX 2024 is scheduled to take place from January 12th to January 15th at the Hannover Exhibition Center in Hannover, Germany. This prestigious venue provides ample space for exhibitors to showcase their products and services across various halls and pavilions. With its central location in Europe, Hannover offers excellent connectivity, making it easily accessible for both domestic and international visitors.
Event Highlights:
DOMOTEX 2024 promises to be a comprehensive showcase of everything related to flooring. The exhibition will feature a wide range of products and solutions, including carpets, rugs, resilient flooring, parquet and laminate flooring, wood flooring, machine-made carpets, textile floor coverings, and much more. Renowned manufacturers, designers, architects, retailers, and industry experts from around the world will gather to present their latest offerings and share insights into emerging trends.
The Benefits of Attending DOMOTEX 2024:
1. Unrivaled Networking Opportunities: DOMOTEX serves as a hub for professionals within the flooring industry. Attendees can connect with manufacturers, suppliers, distributors, and potential business partners from different corners of the globe. Building relationships and expanding professional networks is crucial for staying ahead in a competitive market.
2. Stay Abreast of Industry Trends: DOMOTEX offers a unique opportunity to witness the latest trends and innovations in flooring firsthand. From sustainable materials and digital printing technologies to innovative installation techniques, attendees can gain valuable insights into the future of the industry. Keeping up with these trends is vital for businesses to remain relevant and meet changing consumer demands.
3. Discover New Products and Services: With numerous exhibitors showcasing their offerings, DOMOTEX allows visitors to explore a vast array of products and services under one roof. From traditional to cutting-edge flooring solutions, attendees can compare and evaluate different options based on quality, design, functionality, and cost-effectiveness.
4. Educational Opportunities: Alongside the exhibition, DOMOTEX hosts a series of seminars, workshops, and presentations by industry experts. These sessions provide valuable knowledge and insights into various aspects of the flooring industry, including sustainability, design trends, installation techniques, and marketing strategies. Such educational opportunities can help professionals enhance their skills and stay ahead of the curve.
Who Should Attend:
DOMOTEX 2024 is an event of utmost importance for professionals across the flooring industry spectrum. Architects, interior designers, contractors, retailers, wholesalers, distributors, manufacturers, and suppliers can all benefit from attending this exhibition. Additionally, entrepreneurs looking to venture into the flooring business or those seeking inspiration for their next project will find DOMOTEX an invaluable resource.
Conclusion:
DOMOTEX 2024 is undoubtedly a must-visit event for anyone involved or interested in the flooring industry. With its extensive range of exhibitors, networking opportunities, educational programs, and insights into emerging trends, this exhibition provides a platform for professionals to stay informed, expand their networks, and discover innovative solutions. Whether you are a seasoned industry expert or a newcomer, DOMOTEX 2024 in Hannover, Germany is an event that should not be missed.
Toos Mashhad Carpet is attending the exhibition and you are most welcome to visit our stand in the 5th Hall . stand no B44